We always learn how to dress to make a good first impression to others…
This concept happened the same on a building too!
Despite the main attraction generally focus on building structure and outer design…
But not to forget a beautiful soul comes from the marvellous interior design itself.
Nowadays the increasing popularity of design shows make it easier people to think out of the box.
The wall has potential to be an impactful design decision since it takes up an amount of area in a space.
Let's check out some decorative wall panels that will add character to your space!
1. Decorative Wall Panels for Living Room
2. Decorative Wall Panels for Bedroom (Headboard)
3. Decorative Wall Panels for Stairs
4. Decorative Wall Panels for Kitchen
5. Decorative Wall Panels for Dining Room
6. Decorative Wall Panels for Office
7. Decorative Wall Panels for Car Porch
8. Decorative Wall Panels for Commercial
9. Decorative Wall Panels for TV
What Is a Decorative Wall Panel?
Decorative wall panel also commonly known as fluted wall panel or decorative wood panel.
It is made from engineered wood plastic composite, and laminated by a surface finishing film in linear designs.
Well… Thanks to the latest technology innovation to give the fluted wall panel a very close to natural wood appearance and texture.
What make more surprise is, they believe to be a true sustainable green solution, come together with properties mentioned below:
water resistant
termite repellent
mould repellent
low maintenance
eco-friendly
durable
Decorative Wood Panels for Walls Appearance
1. Decorative Wall Panels for Living Room
Decorative wood panel can add a sense of warmth and a natural-looking atmosphere to your living room.
Also read: Decorative Wood Panels For Ceilings Appearance
They can cover damaged drywall and minimize the appearance of gaps during normal expansion and contraction.
Besides, the simple pattern in neutral shades can create a peaceful and balanced look to your mind.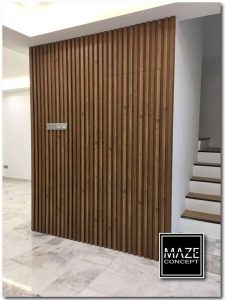 Not to forget, this feature can help to divide your living space into zones, such as workstation and entertainment without clashing with other decor.
2. Decorative Wall Panels for Bedroom (Headboard)
If you dislike complicated colour and decor design to keep you awake at night.
Wood panel is a great option by turning your sleep area into a more casual and less intense look, which is ideal for relaxing and falling asleep.
By placing decorative wood wall panels behind the bed, you can have an elegant and sophisticated bedroom.
Also read: Fluted Wall Panels (Why It Is So Popular In Malaysia?)
If you do not want to place the decorative wood panels behind your bed, you can always use them to frame the windows or to fill in any desired space.
3. Decorative Wall Panels for Stairs
Decorative wood panel is definitely a tip top option to decor your stair area.
You can install a wood panel vertically at the stairs to cover the bottom portion of the wall.
It can also serve decorative purposes by giving the stairs area a rustic and beachy feel.
Also read: 6 Easy Steps To Install Decorative Wall Panel
If you want to enhance a casual, relaxing or elegant feel, then try this out!
beige or brown panels for a rustic space
black, white or grey panels for a modern or contemporary space
light blue or light grey panels to enhance your interior design
beige or white panels for an elegant atmosphere
4. Decorative Wall Panels for Kitchen
Wood wall panels are on trend and become people's most favourite nowadays to get rid of old fashioned plain painted walls.
Keep in mind that the vertical lines will make the walls appear visually higher, so the area will look more spacious.
You can also add on a designer hanging lamp or luxurious chandelier to create a modern and elegant look to your kitchen area.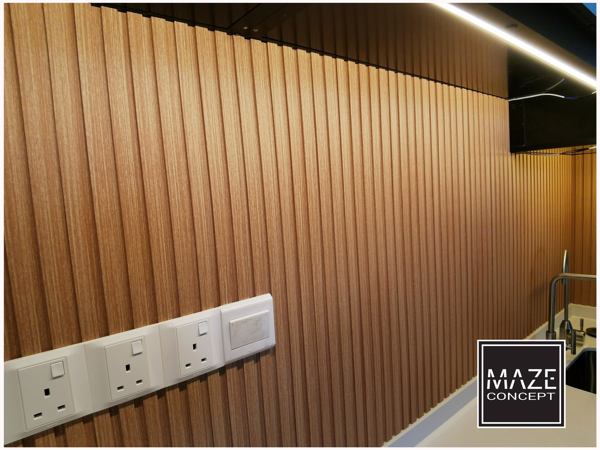 What makes it more amazing is… Wood wall panels are very easy to clean with just a cloth and warm water!
5. Decorative Wall Panels for Dining Room
It is highly recommended to add decorative wall panels to your dining room, as it can define the space more aesthetically.
Also read: 15 Impressive Tongue & Groove Outdoor Ceiling Ideas You'll Love
This could be the easiest method if compared to ordinary painting or photos hanging.
By applying wood panels, you can draw focus points to a lamp, sideboard, hutch or decorative element.
Another option is to let the wood panels become a part of the background while still making a splash in your dining room.
6. Decorative Wall Panels for Office
There is no better way to wish a warm welcome to your guests, other than adding attractive wood panels at the entryway.
The variety of colours and textures of wood panels make it easy to fit well into different office interior styles.
No doubt, wood panels are popular with their versatility.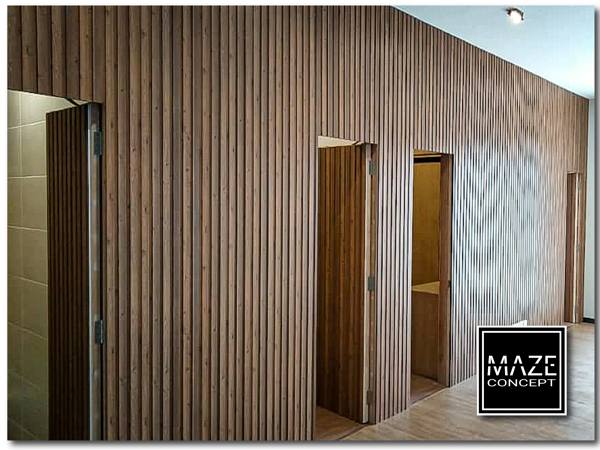 A simple design can be used to form a continuation from similar designs on a reception or cashier table to attract visitors' eyeballs.
7. Decorative Wall Panels for Car Porch
Wood panel is an eco-friendly alternative and fits well into a minimalist, contemporary or Scandinavian design style.
Compared to traditional wood panels, they can easily be installed from floor-to-ceiling for elegant and spacious effects.
There are multiple patterns and finishes up to your choice, which can be used in many spaces.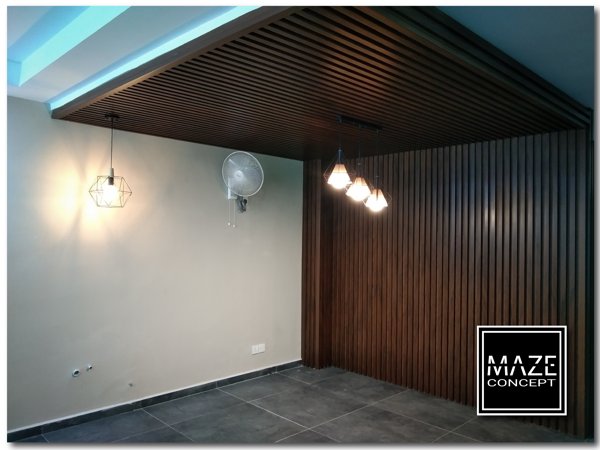 We believe using decorative wood wall panels will definitely make a big WOW to people passing by your house or office!
8. Decorative Wall Panels for Commercial
Aside from residential buildings, decorative wood panels are also applied by designers in commercial areas due to its' wide range of applications.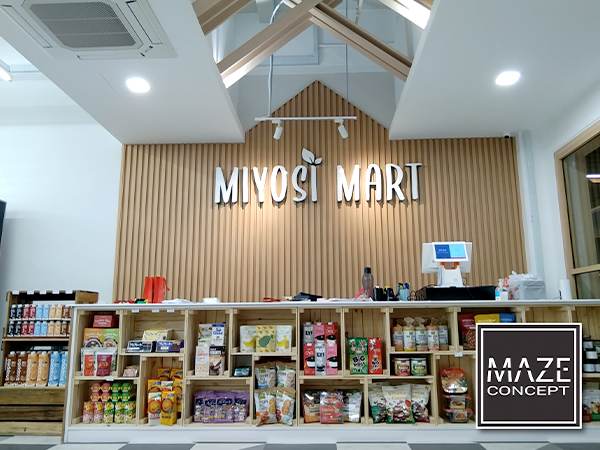 It's not only capable of creating a modern and decorative look, but the feature walls that are visually appealing to everyone, also make guests feel welcomed indeed.
Generally, they are very suitable to apply at some commercial areas such as elevators, hotel reception, airport waiting areas, etc…
You can easily find them either installed horizontally or vertically, and play a mix-match with different colours in order to magnify the targeted place's beauty.

9. Decorative Wall Panels for TV
Decorative wood panels can dress up the wall behind the TV and add a touch of excitement to your space.
This design feature will add a dose of visual interest without overwhelming the space.
For a minimalist, the simplest step would be to attach a TV onto the wall and add some floating cabinets only.
The best part is the panels do not create an overwhelming feeling in a space that is supposed to be peaceful and relaxing.
Conclusion
Maze Concept is a well-established Wood Walls Fluted Panel expert in Malaysia.
They offer a wide range of high quality decorative wood panels for both residential and commercial.
looks as genuine as wood
10x lighter than wood
delicately designed
water resistant
anti-termite
fire resistant
zero formaldehyde
Feature walls are a great way to emphasise and bring focus onto a wall in an interior space.
What was once simply a wall painted with an accent colour has now transformed into 3D textures like wood panels.
Hurry contact Maze Concept to work your dream out!