A TRENDY LUXURY
Maze Concept
Technology Wood Panel
Maze Concept offers a wide choice of high quality fluted wood wall panel, ceiling strips and biowood cladding for both residential and commercial decorations alike.
❮
❯
Wood Wall Fluted Panel Expert Malaysia (Custom Design & Direct From Factory)
Maze Concept provides Malaysians with technologically engineered decorative wood panels that serve as a great substitute for conventional wall panels in terms of material and installation.
We specialize in custom decorative panels, wood wall panels and fluted wall panels specifically focused on interior furnishings for hospitality, commercial and residential use.
Our wood panels are engineered to offer Malaysians state-of-the-art wood panelling that is exceptionally durable, weatherproof, termite proof and fire retardant.
We have transformed over 2,000 residential and commercial interior designs and sold over 200,000 sq. ft. within 24 months.
Your Benefit with Maze Concept
Technology & Decorative Wood Panel
Fabricator
Maze Concept is an established wood panelling expert in Malaysia, we provides a wide choice of wood panels as well as sustainable biowood cladding. All wood wall panel are freshly produce from our factory in KL.
Retailer
We are also decorative wall panel retailer. If you're interested with【Technology Wood Panel】, you can directly buy from us at the factory price.
Installer
To top it all off, our unique installation method is guaranteed to be more efficient, effective and less time-consuming compared to our competitors – making your life that much easier.
MAZE CONCEPT CEILING WOOD PANEL
Fluted Panel On Ceiling Application
Explore some of our popular wood ceiling panel design applications for both residential and commercial decorations alike.
Wood ceiling panel is an excellent choice to transform your space from boring to eye-catching which will enhance the overall appearance and texture of natural wood, encompassing enhanced properties to reduce the need for maintenance.
MAZE CONCEPT WOOD WALL PANEL
Fluted Panel On Wall Application
Wall panels provide both aesthetic and functional solutions to your home through the ample design options that have impressive durability.
Whether you are planning to decorate your entire wall with panelling, or even just halfway up, this will provide your home with a stylish and elegant look that can increase its value.
Decorative Wood Wall Fluted Panel Expert Malaysia
Don't know how to transform your wall or ceiling into a beautiful accent piece? Let Maze Concept consult you on how to use [Technology Wood Panel] in you space to maximize the aesthetics of your home!
Your Benefit with Maze Concept
Technology & Decorative Wood Panel
Why Choose Maze Concept Technology & Decorative Wood Panel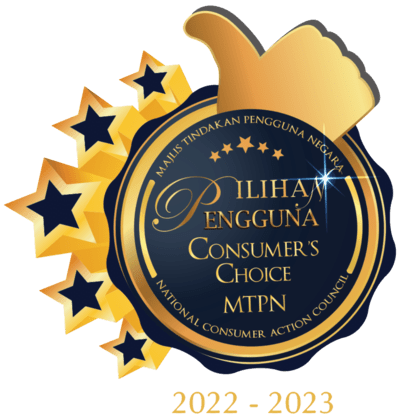 30 Years Warranty
Direct From Us
No need to liaise with dealer to get to manufacturer warranty
Wall Or Ceiling
Designing Advice from Us
Over 300 completed projects for you to refer
You Save More
Forget about paying extra for dealers' profit & no additional charges for dealer fees
Directly Install By Us
No dispute over issues with 3rd party installers
Anti Termite

Delicate

Water Resistant

Light

Fire Retardant

Zero Formaldehyde
to Install Decorative Wood Panel Malaysia
01

Measure It

Make an appointment with our sales representative. We will come to your house to take all the necessary measurement and notes.

02

Give Quotation

We will give your quotation based on measurement and design ideas.

03

Design It

We are happy to provide various designs of our decorative wood wall panels for you to choose from, depending on the style that matches your preferences.

04

Install It

Maze Concept fluted wall panel installers will assembly and install them on your walls or ceilings to transform your wall into a beautiful accent piece.
Words Of Our Happy Customer

Syamil Ikram
Hyatt De Todd

Hazwan Hazrill Aboy
Jadira Anuar
James Wun Chiang
Misha Glitz